Partnering with Nestle India to develop knowledge-driven content that will help Indian mothers understand more about food and nutrition.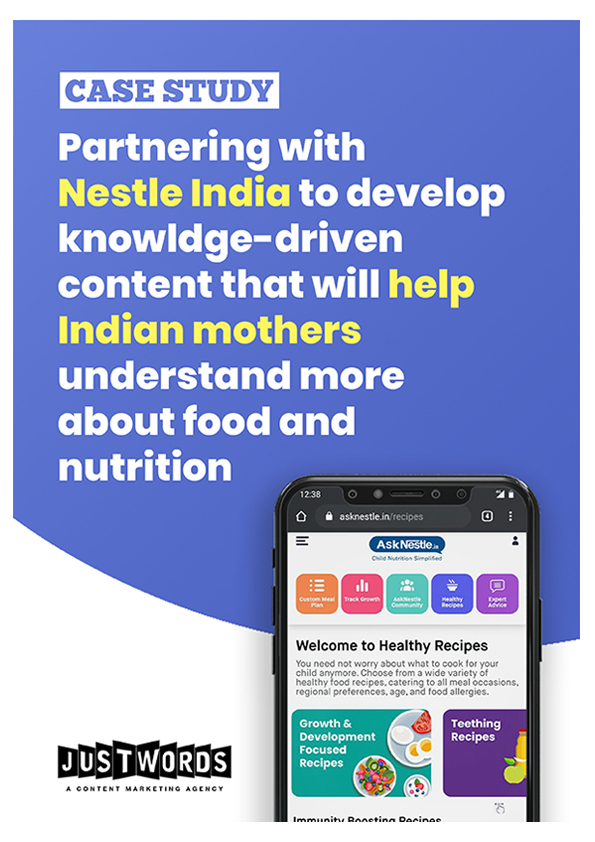 It's not everyday that you get to be a part of a product that promises to be change worthy, and then also goes ahead and wins one of the most prestigious international awards – the Global WARC awards.
This is what the head of communications, Nestle India, RashiGoel had to say. She was informing us that AskNestle- a cutting-edge food tech product by Nestle – had won the Bronze at the Global WARC Awards 2020 in the "Effective Innovation" category. It was the only entry from India.
"I cannot help but express heartfelt gratitude from the AskNestle Team at Nestlé… This success would not have been possible without the support, encouragement and many many nights of effort that has been put in by you. The AskNestle product has been created by a community of people, each one contributing ideas, analysis, technology, content and most of all positive intent," read the email.
It was addressed to the whole team that had built the product – designers, developers, technology partners, marketers, and content creators (that's where we came into the picture).
This ebook was created to explain how we managed to build this award-winning content hub, the processes, the team, the challenges we faced in creating content and finally what we learnt through the process.
Sign up and get FREE e-book