Why All Business Owners Should Consider Podcasting
Podcasts started in 2004 as a very niche form of content that only some techies were hooked to. In the last 15 years, that has changed dramatically. In 2013, Apple announced that over 1 billion people subscribed to its podcasts. Today, Apple has more than 525,000 active podcasts and over 18.5 million episodes.
Podcasts by Pat Flynn, Srinivas Rao, Michael Stelzner, and others have already become huge hits, drawing in millions of listeners. Yet, podcasts are still fairly unknown as a marketing technique. Business owners invest a lot of money into social media, blogs, and SEO. Few, however, give serious thought to starting or participating in a podcast as a way of enhancing their brand equity. Here are some good reasons why every business owner in today's day and age should consider podcasting.
Podcasts have fantastic engagement rates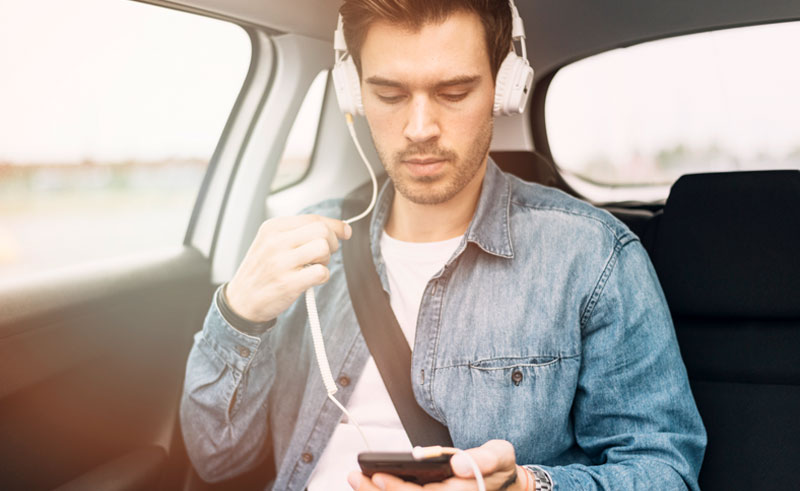 When it comes to content consumption, attention spans have shortened drastically. People are unwilling to devote a lot of time to content that demands energy and attention. Yet, podcasts seem to be bucking this trend in a big way.
In fact, 80% of podcast listeners finish or almost finish an episode they're listening to.
Here are some reasons why podcasts drive such high rates of engagement.
The podcast audience actually goes out of their way to find podcasts that are relevant to them. If someone tunes into your podcast, chances are they've actively sought you out.
Smartphone use has increased exponentially in the past 5-6 years. Smartphones mean it is now much easier to listen to podcasts on the go.
Unlike blogs and videos, podcasts don't demand your undivided attention. In fact, a lot of people listen to podcasts while engaged in otherwise mundane activities like driving, working out or cleaning. This makes it much likelier that they will finish your podcast while they're doing this other time-consuming activity.
Image Source
With such fantastic engagement rates, a podcast literally gives you a captive audience. You can express your brand voice through your podcast and get loyal and passionate followers.
Podcasts are a great way to build qualified leads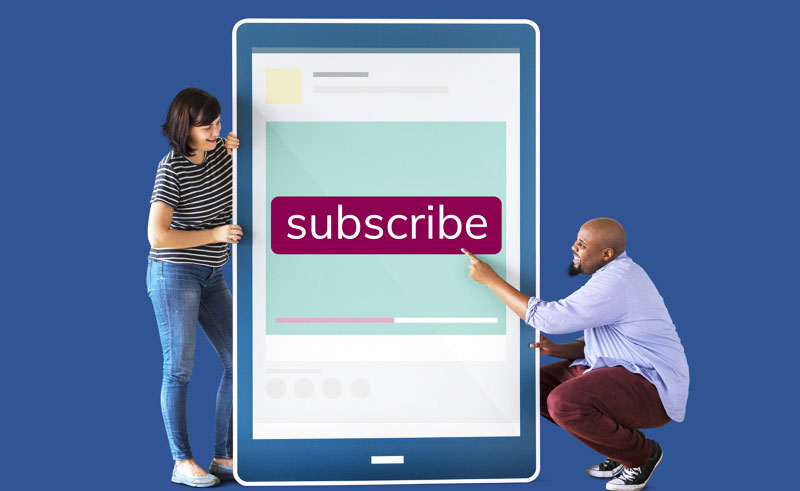 In businesses where you need to educate a customer before you can close a sale, podcasts are a great strategy. This is especially true in areas like insurance, personal finance, legal services or B2B products.
Podcasts will not be the tool that drives the maximum number of leads to your door. However, people who follow your podcast are much more likely to be aware of what you represent. Since you provide them with a wealth of information and insight, you are now adding value to their lives.
When they do finally come to you, they will convert much quicker and will also tend to come back. In businesses where customer churn is a problem and CLTV (Customer Life Time Value) is high, this can be priceless.
It's not an overcrowded space
While blogs, social media, and search engine marketing are all important, they are also quite saturated. Of course, content marketing is what helps you build organic traffic for your website in the long run. However, the form your content takes is becoming equally important. While you can't ignore blog posts, there are over four million blog posts written every single day. This means even exceptional content can get lost in this crowd.
Podcasts, on the other hand, are still relatively virgin territory. This is especially true in India. While it is relatively easy to start a podcast, there are still very few people doing it. And even fewer entrepreneurs who are podcasting with a long-term view of growing their company's brand equity.
If you integrate podcasts into your content marketing strategy, you already have an edge over your competition. Moreover, podcasts are likely to explode in popularity in the coming years. This is the time to get that first-mover's advantage.
Better yet, you can actually transcribe your podcast episode and repurpose it as a blog post. This will make sure your blog also benefits from the content created during your podcast episodes.
It is easy and inexpensive to set up and manage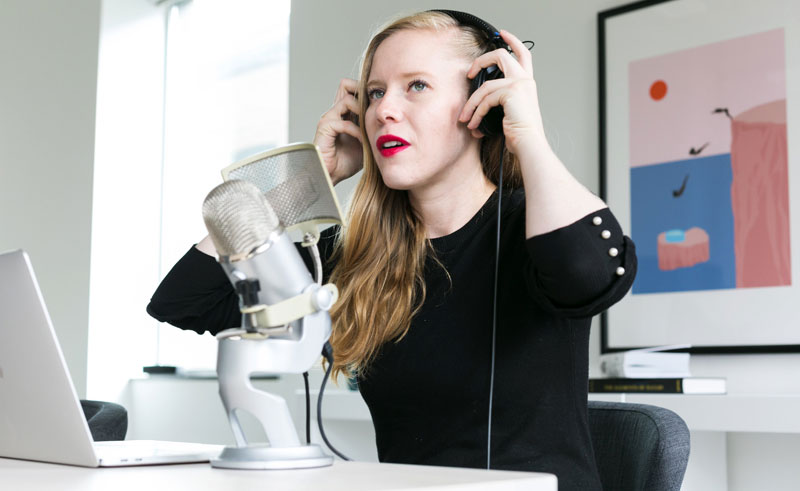 When it comes to starting a podcast, all you need is a mic and a hosting. A fairly good mic can cost you as little as Rs 5000 and hosting cost is $20 a month. So, you can actually experiment with podcasting without making a huge dent in your marketing budget.
The other question is whether the podcast takes more time and energy than it should. The fact of the matter is that running a podcast does involve a lot of work. From hosting the podcast, and finding guests, to publishing, editing, transcriptions, promotion, and show notes. However, you can outsource everything else and just focus on actually hosting the show.
Podcasting can even be a source of revenue
If your podcast takes off, it may even help you generate additional income. A whopping $220 million was spent on advertising within podcasts in 2017 in the United States. Significantly, a study found that 65% of podcast listeners would be willing to buy products advertised in the podcast. This means there is huge scope for growth when it comes to podcast advertising. This is especially true in economies like India and China where podcasts are still fairly nascent.
So on the one hand, your podcast can help you generate qualified leads by building a loyal following. On the other, it can actually help you find sponsorships from brands that want to get noticed by an audience like yours. The podcast can soon pay for itself and then some.
Conclusion
To be honest, this is the best time to consider integrating podcasting in your overall marketing strategy. Podcasting is still relatively new and is yet to see explosive growth. Best of all, podcasting is fun! It is a great opportunity to meet interesting and well-informed guests and share insights about what you know well. If you aren't ready to start your own podcast yet, start going as a guest on a few reputed podcasts. This should help you understand exactly what you need to start your own.