Content Marketing During the Times of Crisis
If you are a business owner who relies on online marketing to help your customers discover your product, engage, nurture, now is the time to think differently. Unnatural times require big course correction. And that is what needs to happen with your marketing plans. You need to take into account that most business and communities are planning and preparing for turmoil and uncertain times, and hence your content marketing should talk to that change. Also, we need to remember that agility and flexibility is not enough if not supported by sensitivity, creativity and more innovating thinking.
Here are few marketing tips.
Share your business continuity plan
As a business, you have already been making plans for the best and worst-case scenario. It is important to let your existing customers know how you are dealing with the situation and that you have a long-term plan and coping mechanism. This isn't black and white for any business and what you say may possibly have grey areas that will evolve with the situation. Share an update about this via your official blog, social channels and also on email.
Let your customers know about your actions
Many businesses are helping out the society, the government and their customers in different ways. You could be contributing efforts, finances or offering a helping hand to people who are fighting this battle in the front line. Keep your customers posted about such actions, but do so in a careful way so as not to get a PR backlash.
Do not sell. Do not promote
15.8k Likes, 606 Comments – Zomato India (@zomatoin) on Instagram: "drop your home-cooked favourites in the comments ??"
Companies are talking about salary cuts and furlougs and several sectors are staring at job losses. In this situation, no one wants to risk investing their savings when they don't know what they are going to need in the next few days. Be sensitive around your context of communication. Definitely don't cold call!
Understand what your audience wants to hear
You customers and prospects are mostly in a state of anxiety with the evolving Covid-19 situation. They may be hungry on the breakdown of information shared by the governing bodies in the country. They will want analysis and research on the topic and need tips and ideas on what to do next. Create content that can help them – blogs and infographics that could probably be circulated via email.
If you are not sure of what to communicate, get your team together and brainstorm on these possible ideas –
What do your customers like?
What do customers wish to hear about from your industry?
What are your competitors doing right?
If a marketing channel is being dropped, which could be other ways to achieve the same marketing effect?
You might even want to talk to some of your customers to understand what they are thinking. By the end of this exercise, you will know if any changes are needed in tone, style and execution and whether any new channel should be adopted for outreach.
Use your social channels effectively
The current ride on social channels is all about helping people cope with staying at home. Whether it is about helping them keep children engaged, learn to cook, learn to save or simply cope, you can deviate to create social content that shows you in a positive light.
Use this time to fine-tune your business's online presence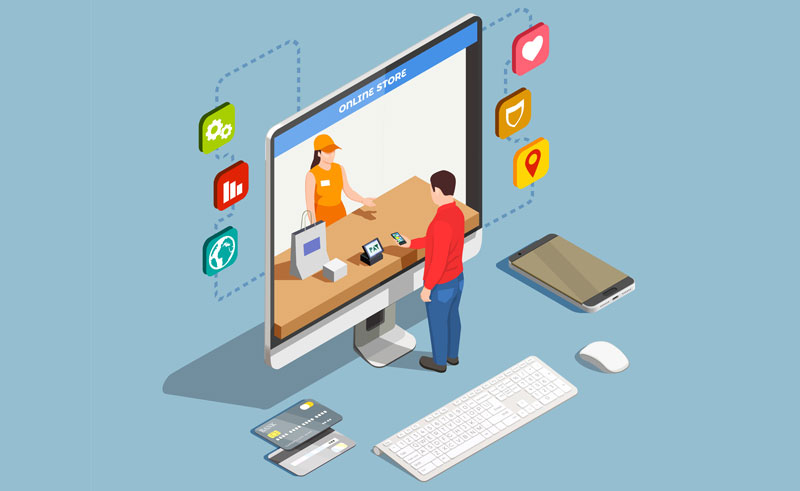 This is a great time to work on things that you normally don't get time to work on. Since how long have you been planning to redo your website content and create that explainer video. Use this time to build great website content – content that will explain to your customers what you do and sell, boost your SEO with the right keywords and get in the traffic. Have your team work on research papers and e-books that were in the backburner. Where possible, speak to an industry expert (in your customer's industry) to share their insights on what they are doing within their organization. Take this opportunity to polish and revamp your company's online visibility and marketing strategy.
Don't forget your SEO
While you go on to create content, make sure your SEO is still on track with the changing search trends due to Covid-19. Many brands are noticing a downturn in brand searches. Instead, a lateral approach to write about topics with high relevance as per the times and optimizing it can be a source of incremental organic traffic. 'How to prepare for recession' has 8,48,00,000 search results. Search trends for recession have peaked. We are, indeed, living in difficult times – both you and your customers.
This too shall pass but it's important to plan
We don't know how the world will change at the end of this crisis, or worse still, when will the crisis end. But your business will be better prepared to weather this storm if you have a proper marketing plan and clarity of what the action plan is going to be if the crisis worsens and if you are ready to embrace the change and innovate accordingly.
In difficult times, your brand will be remembered for how sensitive it is to its employees and customers. As a business, the content you create now will go a long way in being the light at the end of the tunnel. Choose to be that business who will be remembered for good.