Video Marketing is the New Age Mantra for Business Success
Remember Diwali shopping in the dark age? It meant getting dragged to the 'preferred' local shop that my parents had been shopping with for years. Then we would go through the limited collection with the shopkeeper trying to convince us to buy one at an exclusive price and haggle for a discount. Those were the days when life was simple, choices were limited, the shop owner was king and shopping actually went from start to finish in a couple of hours.
Juxtapose with a quick fact that caught our attention – 55% shoppers watch a video before they make their purchase decision. In fact, according to a Brightcove research, 46% consumers have made a purchase decision by seeing a branded video. Research also shows that 3 in 4 consumers link social video viewing with purchase decisions. YouTube says that 80% of its ad viewers are taking action. There is enough proof in the pudding to show that video is a must in your marketing mix.
Shoppers (thankfully) have the luxury to get several perspectives and options before making a purchase. Have you got your video action plan ready?
Here's a quick checklist
1. Get your brand video (and cuts) ready
Digital brand marketers often tend to give a creative brief with multiple CTAs. It's pure greed that you want to include the emotional connect, multiple USPs, benefits for different audiences and the CTA.
A great practice is to create one brand video but also plan for different shorter cuts for different audiences and media. It's also great to plan for 6-sec bumpers that can be used from a performance marketing perspective. Ensure basic hygiene like keeping your brand logo clearly visible in at least 50% of the video. Make sure the brand's key message comes in the first 5 seconds so that the brand has a higher recall value even if people skip the ad. There are lot minor tweaks, including the script, that needs to be decided before the video goes into production. This includes sometimes shooting vertically for IGTV and horizontally for other media. With a minimum required to spend, don't factor in a survey/research to check for brand lifts and recall. If you have a digital CTA that takes your customers directly to shop, you can always track other metrics like view completion rates, click-through rates and conversions.
2. Seed the idea at the inception stage
With curiosity at its peak during the planning stage, any video that offers a listicle where your product can feature makes it a neutral suggestion mechanism to create brand recall. For example, creating a video on Top 5 cool gadgets to gift this Diwali, it is easy to slip in a Kindle or an Amazon Echo in context. The listicle, when done right, puts you in your own league and drowns out competitors.
3. Create info / DIY / guide videos
As marketers, we can never underestimate the educational value of videos. When learning to create a new solar hydraulic robot making, a link to the kit's eCommerce site makes a perfect click CTA. From teaching to use an app (which works well for handholding a captive audience of new users) to giving a tutorial on great make up and hairstyle (works if you are selling a related product), these videos can be consumed and eventually create a brand affinity without explicit mention. A video tutorial works well if the product is a new launch and you want to create an explainer that can be useful for both customers and your channel sales personnel.
4. Create Video reviews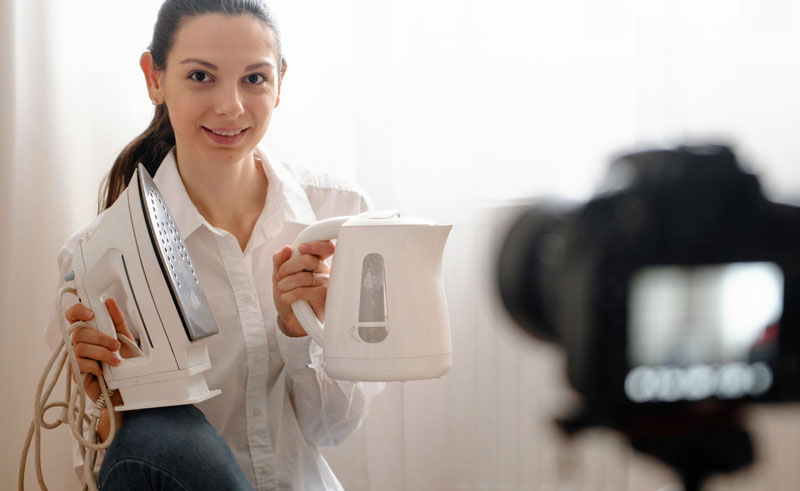 Think about a customer who is about to invest in a mixer grinder. They'll want to know everything from how it works to what it can grind. But what if another user laid out all its benefits and convinces them that this is the best product that is in its category and price range. User reviews have powerful implications on sales. Requesting actual customers to do a video review can help brands boost their consideration. If you are doing a give away in lieu of the review then it is always good to have the customers give a clear disclosure. A mobile phone comparison review right before the holiday season can act as a nudge to help those on the fence come into the purchase pipeline.
5. Use video influencer marketing
Although influencer marketing is swinging between the yay and nay for marketers, it works if you want to reach and awareness for your brand. From having an influencer visit your resort for a walk-through review to have them try out new cosmetics and show results and giving out a bio link, it makes a new way to reach multiple audience layers which may not get through paid marketing.
Read our article on Influencer marketing here.
6. Try an unboxing video
While this may not work for everyone, unboxing videos work great for newly launched products and well… toys. There is a curiosity quality to unboxing that makes people watch through the process. According to Think With Google, the amount of time people spent watching unboxing videos on their phones is equivalent of watching the holiday classic 'Love Actually' 20 million times! Unboxing videos helps removing uncertainty related to a new product and gives customers the confidence to try it out.
7. Do it for the aisle shopper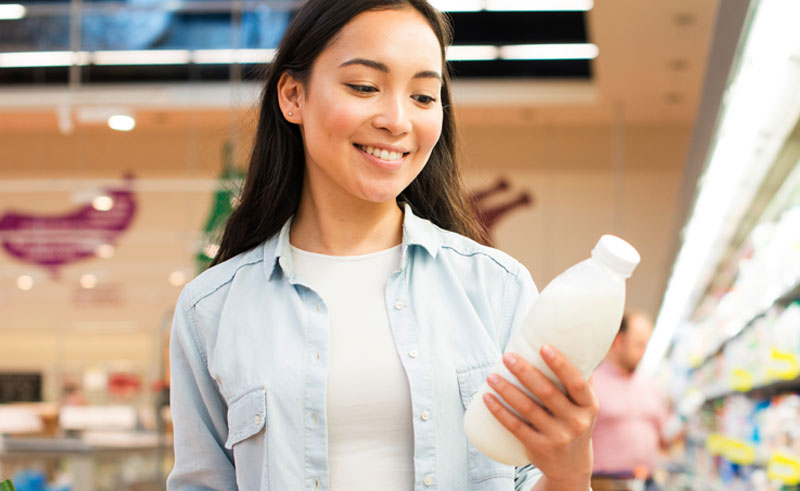 Standing in the supermarket in the shampoo aisle, a shopper is often faced with choosing one shampoo among 20 when all of them almost read the same list of benefits. A savvy shopper is quick to 'Ask Google' for recommendations. A comparison video of different shampoos and benefits that especially highlight your product can be the perfect aid for decision making.
With consumers now giving their full attention to the video, it is imperative that brand marketers create a video content plan that can be useful for a range of audiences. How are you using video to create an impact? Share your stories with us
Watch: We are a Content-First Agency