How Customer Reviews Can Bring a Whole New Meaning to Your Content Marketing
Content Marketing and Customer Reviews have traditionally been two very different things, belonging to completely different domains. Content Marketing is used to build interest and educate users while customer reviews come only after the product has been purchased. Yet, in a world of peer reviews and social proof, the lines between the two are blurring rapidly.
Let me give you an example. One of our clients that has a very niche B2B product, came to JustWords claiming that they simply didn't have enough content surrounding their product that users would actually be interested in viewing. The product they sold was extremely vital for most businesses, it just wasn't particularly interesting or exciting. We realized we didn't have to inform or educate users through the content, we simply had to convince them of the credibility of our client's product. We also found that our client had a solid and loyal base of existing customers. So our content marketing strategy really became about showcasing why customers loved the product through different channels and content formats. Simple and yet very effective.
It's not hard to understand the appeal of customer reviews — people tend to trust each other more than they trust businesses. With social media becoming such an integral part of everyday life, this peer reviewing has become even more important. A Brightlocal survey found that a whopping 84% of people trust online reviews as much as they trust a personal recommendation. Not only are peer reviews becoming more trustworthy, but people are actually using them to make purchase decisions. For instance, the same survey found that 70% of consumers need to read at least 4 online reviews before they trust a business.
Tips to integrate customer reviews
If you want to revamp your content marketing strategy to make sure it incorporates customer reviews, here are some key tips.
Make it easy to collect customer reviews
The first step towards creating a content marketing strategy based on reviews is to make sure you have a steady stream of positive reviews coming your way. For starters, make it as easy as possible for people to leave a review. Use email software like ActiveCampaign or MailChimp to send an automated mail to customers requesting them to leave a review on your preferred platform. Make sure you also leave a link on your home page to make it easy for people to leave a review on your preferred website. You can also ask customers for more detailed feedback through an online form submission. You can use this longer, more personalized feedback on important landing pages or critical content pieces.
Use an independent review platform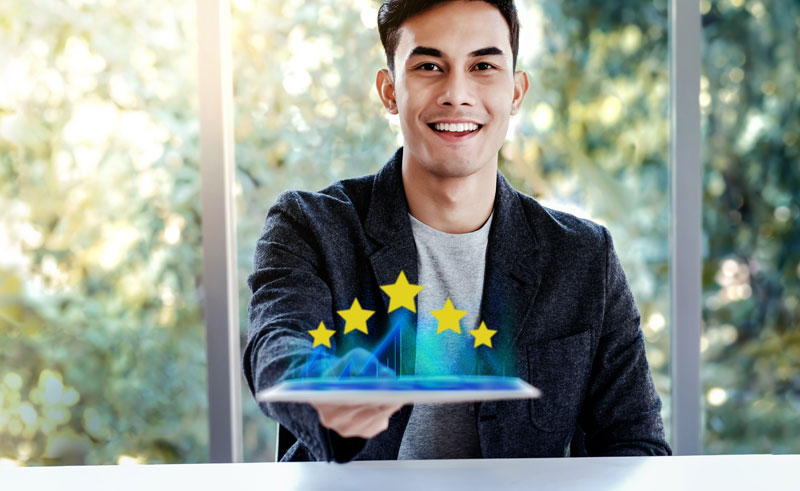 For reviews to be taken seriously, you need to make sure they are published on an independent, third-party platform that customers trust. If your reviews are not trustworthy, all the effort spent in collecting them will be wasted. There are two ways to approach this. The first is to find a platform that works for your industry. Zomato for restaurants, Amazon for e-commerce, and TripAdvisor for travel and hospitality are some credible forums. The other approach is to collect your reviews on a review platform like Trustpilot. In any case, make sure you check the site's policy on sharing reviews before you make it your go-to review platform.
Use embedded reviews in your website
Embed reviews from the third-party platform within your website, especially those critical landing pages. When users enter a new website, they are immediately looking for signals to confirm the credibility of the product. Embedded reviews from a credible, independent site like Yelp, Trustpilot or TripAdvisor can go a long way in building credibility right off the bat. In fact, customers won't even need to go elsewhere to look for social proof; they will find it on your website itself.
Use the latest marketing tools to incorporate reviews into your marketing content
Recently, Promo.com and Trustpilot came together to create an integration that makes it extremely simple to incorporate customer reviews into your marketing. Promo.com is a tool that makes it easier for people to create marketing videos while Trustpilot is an online community for trustworthy reviews. With this integration, Promo.com customers can now identify important customer reviews on Trustpilot and easily incorporate them into their marketing videos.
Similarly, rich-snippets stars that show up on SERPs (Search Engine Results Pages) as a result of reviews can lead to an increase to a 10-20% increase in CTR (Click Through Rate). Reviews also help businesses to qualify for Google Seller Ratings which is an automatic extension in Google Ads that can lead to higher CTRs. Do some research and use the many different tools available to incorporate reviews into your digital marketing effort.
Use customer reviews as an inspiration for other content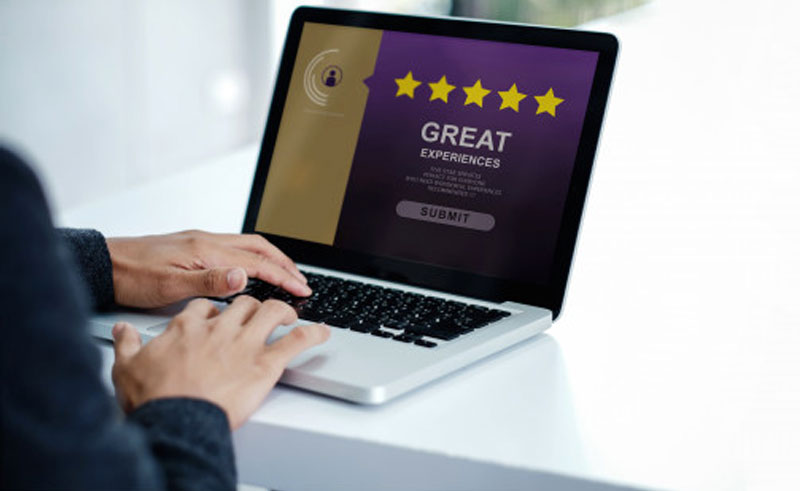 Many times, we don't know how to create content that is valuable to users without directly promoting the product. Did you know that 79% editors end up turning down guest blog pitches because they're over promotional? For instance, if you're looking for content to promote your gourmet snack company, a blog entitled "5 Reasons Why Our Snacks Are Amazing" isn't going to go down well.
A great way to combat this problem is to actually go through customer reviews. Many customer reviews will have detailed insights into how your product is solving customer pain points. For instance, a customer may have written, "I love your snacks because I know they are good for me. They also tend to fill me up without bingeing and leave me feeling full for hours afterwards." This could inspire you to write a blog post titled "How to Snack While Also Taking Care of Your Body". Understanding customer pain points through meaningful reviews is a great place to look for content marketing ideas.
Summing up
Companies are always on the lookout for ways to make their content marketing more relevant and effective. Embedding actual customer feedback is one of the best ways to do this and the momentum is only going to pick up. Not only do reviews add an element of trust and authenticity to marketing but also impact conversions and other key business metrics.