Afraid of Competition from the Bigwigs? Here are 5 Ways You Can Compete with Industry Giants
Having worked with small businesses across India on SEO and content marketing for over a decade, there are some questions we hear very often. The one that probably tops the list is – "Is there even a point in investing money in SEO? Especially, when there are huge MNCs who are investing so much more money than me?"
Luckily, the answer to this question is a resounding yes. Of course, there will always be businesses in your competitive sphere who will have more resources to devote to SEO, and who might have been in the SEO game a lot longer than you. However, SEO is no longer about money or muscle — it's really about what webpage is most relevant for the searcher. So even as a small business, you can still rank high on the search results, as long as you're smart and focused when it comes to your SEO strategy.
Here are 5 amazing SEO hacks that can help you stay competitive, even amidst industry giants who have tons of resources.
Find a niche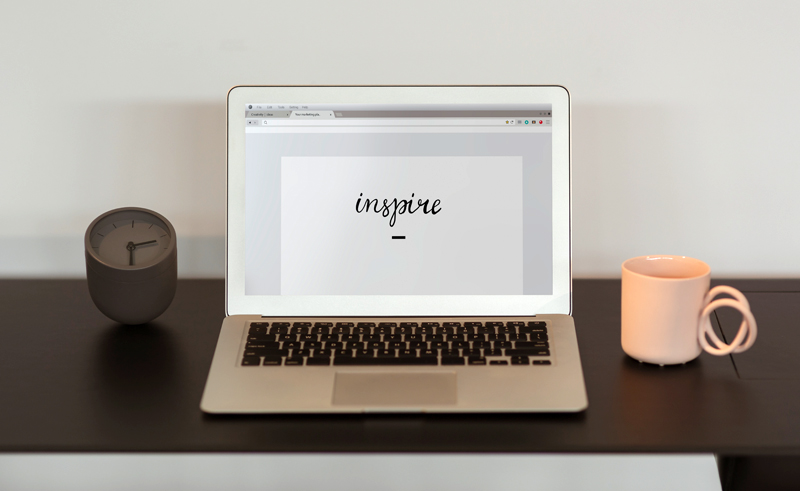 This is probably the golden rule for any small business that's serious about playing the SEO game. You have to pick a specialization and stick to it. Let's say you're a content writer running a small freelancing business. You might be able to write all kinds of content but ranking for all categories would be incredibly hard. You'd end up having to compete with almost every content marketing agency out there, and many of them will have better resources. So instead, figure out which areas interest you, what you can write comfortably about, and where there's a demand. Then pick a niche accordingly. Ranking high for a specific niche — whether it's to do with SaaS content or healthcare writing— is much easier than being a generalist.
Don't scrimp on the website
Google rewards websites that are polished, professional and filled with relevant content. Not only that; users too prefer websites that are clean, easy-to-use, and professional-looking. Ideally, you should get your website set up by a professional. If you already have an amateurish website, focus on making it look and feel more elegant and meaningful, by preferably hiring someone experienced to do it for you.
As a next step, make sure you conduct a website audit before you even begin any kind of SEO work. This review would include basic things like keyword density, broken links, metadata, alt text for images, loading speeds, and so on. The goal is to make sure your website is as good as the best websites in your industry, or almost as good for now.
Long-tail keywords all the way
Similar to finding a niche, using long-tail keywords is a great way for smaller businesses to crack SEO. There are two kinds of keywords that users search with — short-tail and long-tail keywords. Short-tail keywords are search terms that usually have 2-3 words and are more generic. Because of this, there tends to be more competition for these keywords, with many companies spending big money trying to rank for these keywords.
In contrast, long-tail keywords are much longer (usually 5-10 words) and tend to be more specific. For instance, "fluffy eggs" is a short-tail keyword, while "how to make your eggs fluffy" is a long-tail keyword. This means that while there are fewer people searching for these terms, there's also less competition from an SEO point of view. So the chance of ranking higher for these long-tail keywords is much more. As a small business, a small but solid stream of customers should be more than enough. That is why using long-tail keywords is a much better strategy in the long run. You can use Google's Webmaster tools to do research on long-tail keywords that will work for you.
Become a recognized expert
If you are selling a product that requires you to educate your customers, try to create content that positions you as an authority in your field. For instance, if you're a small IPR (Intellectual Property Rights) firm, your blog should provide insights for readers in a way that few other blogs can. Since you've already figured out a niche and are catering to a focused clientele, you'll be able to deliver unique content that's targeted specifically to their problems. Once you're recognized among your target audience as a go-to entity for valuable expertise, chances are they'll turn to you when they need professional help.
Leverage local search
This is another great tool you have at your disposal that big companies usually don't, so make the most of it. As a small business, chances are that most of your customers belong to a small geographic area around your location. This means you can use local search to great effect. Today, 46% of all Google searches are looking for local information, so ranking high on local searches can lead to immediate business outcomes. Plus, most big businesses will be servicing a much larger area, so they won't be able to optimize for local search in the same way as you will.
To get started, try getting some local reviews and spending time on filling out your Google My Business profile. Another great idea is to have local offline events and use them for online coverage, thereby building your local search ranking. Finally, you can actually create hyper-local content, using neighbourhood-specific keywords. This will help Google pinpoint your locality and give you a head-start on local searches.
We understand that SEO can be quite intimidating, especially if you don't have ample resources to invest in it. At the same time, SEO is no longer just for the big players. As long as you buckle down and find your niche, and use your status as a small business to build a sleeker and defined SEO strategy, you will definitely get the results you need.
Watch: 6 SEO Myths that you need to trash today