How to Get High-Quality Backlinks: Strategies That Work in 2019
A young startup recently came to us thoroughly confused and exasperated by SEO. They had begun to think of SEO as this black box where things are constantly shifting and they just never quite knew how to get it right. There were so many elements to SEO — content, keywords, website optimization, meta tags and so on — that they often ended up feeling confused and directionless. Plus, with SEO evolving so much every few months, what worked one day would just not be as effective later.
However, as we explained to this client when it comes to SEO, there are some things that are evergreen. And one of these is high-quality backlinks. A quality backlink basically says that a well-reputed website considers your content relevant enough to send their audience to it. In Google's eyes, that automatically increases the value of your content and brings it much higher in the search engine results.
Yet, most people, just like our client, are so intimidated by the idea of generating high-quality backlinks that they simply don't know where to start. So, we decided to break down some of the strategies that have worked really well for us in the recent past and are likely to work in the near future as well.
Reporting Broken Links
This is a way to build high-quality links with some smart research and well-timed outreach. Here's how:
For starters, you need to find a list of sites that have either changed names, stopped offering a service, moved to a new URL, shut down, etc. Of course, these sites should have content similar to the content you offer.
Use a backlink checking tool like Ahrefs to see which websites had links to these sites that are now defunct. In other words, all these websites will now have broken links that don't lead to real content, undermining their user experience in a big way.
Then email the people who are still using these outdated links and give them a heads up. In the same mail, you can mention that they could link to your website content instead. Chances are they'll be a lot more receptive to your outreach because you're doing them a huge favor.
Skyscraper content
A great way of generating high-quality backlinks is to create that one piece of content in your industry that truly stands out. It should be evergreen, comprehensive, extremely detailed, and at least 5-10x better than any other article on the subject. To know what to build this content around simply find a piece of content in your industry that has already performed well in terms of backlinks. And then create a more comprehensive, in-depth piece on the same subject. Make sure you aggressively share the article with influencers and bloggers in your industry as well as companies and brands that have been mentioned in the article. This will ensure you get the retweets and shares that you need. Before you know it, your content will generate the maximum number of backlinks for you.
Turning brand mentions into backlinks
This is a simple one. Use a social listening tool to get an alert every time someone mentions your brand on their blog. They've mentioned you so you already know they like you. All you need to do is send them a friendly email requesting them to convert the mention into a link, and voila, you have a high-quality backlink right there.
Guest Posts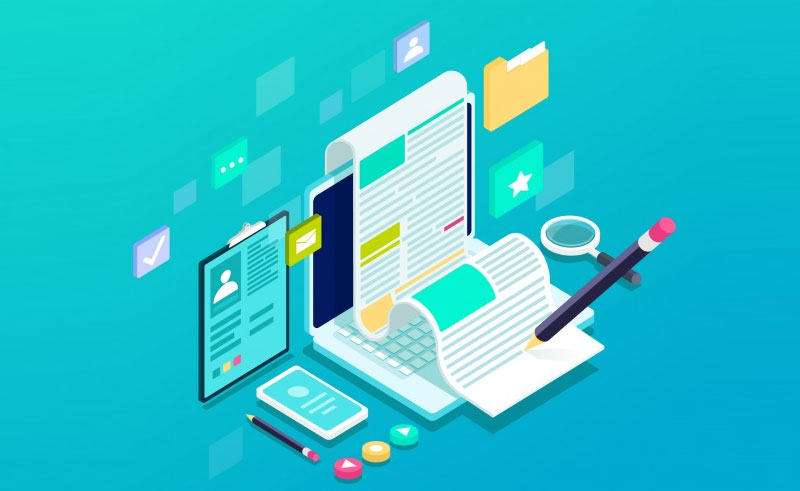 Guest posts used to be one of the most effective methods for link-building. Over time, companies began mass-producing low-quality guest posts and publishing them across websites. This led to Google issuing a warning about guest posts with the result that a lot of marketers began staying away from this technique. However, guest posts continue to be one of the most effective ways of building high-quality backlinks. It's a win-win situation where the owner of the blog gets free content and you get a quality backlink. The key is that the content should be top-notch. Also, it's important to find the right websites for guest posts. A great starting point is to do some research on the guest posts of your competitors. If these websites have published something from competitors, they're likely to accept guest posts from you.
Use content formats that have a proven track record
Did you know that 75% of all online content gets 0 backlinks? It's very easy to create content that falls into this category. To create content that is among the other 25%, you should stick to content formats that have been proven to work.
Take a look at this table for instance:
As you can see, things like videos, infographics, lists, "how-to" and "why" posts are particularly successful when it comes to link-building. Of course, this doesn't mean you should just create lists, how-to guides, and infographics. But they provide a good starting point around which you can build a comprehensive content marketing strategy.
Find authority resource pages
Authority resource pages are absolute gold when you're looking to generate high-quality backlinks. Here's an example of the perfect resource page:
Hence, all you really need to do is find relevant resource pages and then send them the link to your content, simply asking to be added to the list. Of course, most people don't refer to them as resource pages so finding them can be a little tricky. People usually refer to them as "helpful resources", "useful resources", "further reading", and "additional resources". So simply google any of these phrases together with the relevant keywords to find the right article.
Conclusion
Many people are still skeptical about whether link building actually works. Of course, misguided black hat SEO techniques like link building generators will only be counter-productive. However, painstakingly building high-quality backlinks is still the best way to build SEO in the long run. The techniques listed in this article should be your go-to as you look to build a long-lasting and sustainable SEO strategy.