Content Writing Tips For Beginners
The world wide web has democratized the writing of content, especially due to short byte entertaining video content being the chosen form of expression. Even then, the written content is still a realm that is open to the chosen few who are willing to write copious copies for people and search engines. It's easy to imagine why content writing tips in 2020 are of paramount importance. It is a learned art to be able to write over a thousand words on a topic and manage to keep the readers hooked until the end.
Even though formats of content consumption are evolving, certain content continues to need the evergreen processing format. If you are a beginner in the world of content writing, we've put together some content writing tips for beginners below that can help you navigate in this journey. If you find the tools listed to be useful, don't forget to bookmark this page for reference.
We would like to start by saying that it's an exciting time to be a content marketer. What seems like spending hours typing furiously is actually all about aiding product/service discovery, draw attention, subtly sell and push the ROI for the business. It's a mighty important job right there so let's get started with the basics of content writing.
Write before you read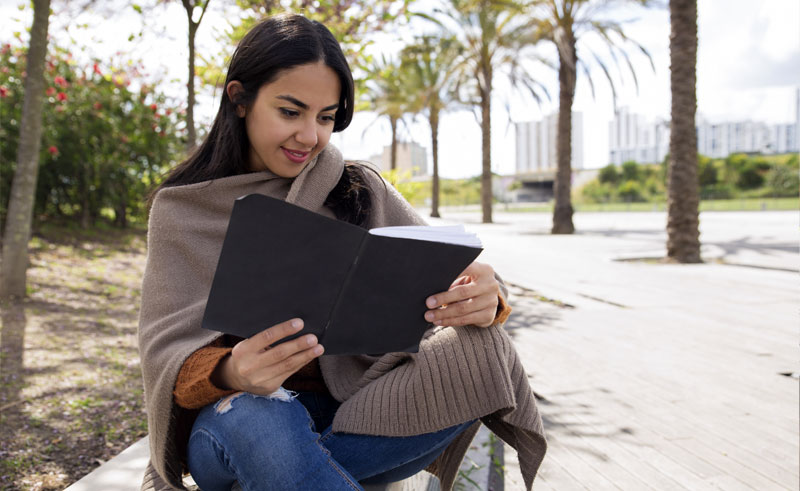 Detailed research is the foundation of good content. Most topics you'll receive will have something published about them already. If you take industries like travel, the most common topics like things to do and places to visit have several listicles published already. Gathering information comprehensively about data that is already available is important to identify the gaps and find your niche to make your write up different.
Find your differentiator
If there are 100 articles about planning a Goa holiday and you have been given the task to come up with a write-up, how are you going to make it different from all the ones that are already there? What are the characteristics of the articles ranking in the 1st, 2nd and 3rd position on Google? They already possibly have 2000 words or more about the topic, which is extensive!
Here's where your research will come handy to understand your niche and unique selling proposition for your write up. If you take the Goa example, you'll find travel guides and first-person accounts on holidaying in Goa. If you want a topical differentiator, you can write a Goa 2020 travel guide which is likely to rank on this query. Old content, new flavor!
Also Read: Content Writing 101: How to Become a Successful Content Writer
Get introduced to your new best friend Grammarly
Of all the content writing tips in this blog, this is the one you should definitely pay attention to.
This line is taken from the New York Times copy edit quiz – can you figure what is wrong here?
After receiving his doctorate at Princeton, the university hired him as an assistant professor and promoted him to full professor in 1965.
Did you spot it? The introductory modifying phrase is a so-called dangler. In precise usage, "receiving" should apply to the noun (or pronoun) immediately following the modifying phrase. But here it doesn't — the university did not receive a doctorate. One simple fix is to make the initial phrase a separate clause with its own subject "After he received …"
It's not the easiest thing to spot the errors, especially if you must self-edit the copy too. Help is around with Grammarly. The free Chrome extension is an absolute lifesaver for emails. The paid version is a must-have if you write content every day. The article scores also help in ensuring you are improving over time.
Also Read: Grammar Cheat Sheet: Rules to Help You Write Well
More 'friends' who will help you along the way
There are a whole bunch of tools out there that can come handy depending on what you are writing.
Dictionary.com: For all the words that you need to look up quickly
Follow Merriam-Webster on Twitter: Add on to your vocabulary with new words every day.
Flesch Kincaid Reading Ease score: This tool not only helps fix your active and passive voice but also ensures you have not gone overboard on the language and made your article difficult to read. (That is one long sentence that the tool will ask you to break into smaller sentences!)
Yoast SEO: Though you may not know SEO extensively, this tool can help you learn along the way.
Also Read: A tried-and-tested guide to becoming a better content writer
Building structure and matching word counts
As a writer, you are likely to be given word counts. Most writers tend to get paid by the number of words so this becomes an important metric. The same article can be written in 1000 words or 2000 depending on how much more content you add. You can have 9 amazing things to do in Thailand or 32 offbeat activities in Thailand.
Based on the word count, start chunking content and creating sub-topics. Research realistically how much content you can add under each sub-topic and adjust them. Voila! You have a structure ready!
Also Read: Discover the Top 5 Secrets to Successful Content Creation
The big intro matters
The only reason why someone will spend 9 minutes reading your article is if they get interested in the first 30 seconds. The article intro and the first sub-topic needs to create enough intrigue for the reader to keep going until the end.
Take the article Why Women Seldom Succeed. With a title like that, you are already approaching to read the article with contradictory points hitting you before you read. The opening paragraph, interestingly talks about why men fail, which again piques interest in the topic.
Writing for mobile-first – Chunk your content
Most websites have over 70% visitors coming on their mobile site. With the common vertical scrolling behavior, it is important to chunk content into readable paragraphs for good visual experience.
The big Why of content marketing: SEO
We started out by saying that your content will be contributing to ROI. One of the key measurement metrics will be via search engine optimization. Content written on blogs is responsible to rank high and generate incremental traffic to the website.
Along with writing the blog/article, you may also be roped in to write SEO friendly titles and meta content like meta description. Try some quick reads on this and it can be a great skill set to have.
Also Read: 5 Content Marketing Trends in 2020
Difference between writing and keyword stuffing
If you see a content writer fuming after reading a brief, it is most likely because they have been asked to use a particular phrase 15 times in an article. Having keywords is important but stuffing them without context can cause more harm.
While you may have to use the keyword a few times, try to use similar phases so that you can cover more ground with the language.
Using powerful CTAs
What do you want the reader to do after he reads your article? What do you want him to do first and later? What do want them to do mid-way if they are dropping off?
Having Call To Action interspersed through the article allows you to cover more ground while ensuring that your reader has an opportunity to take action at all times.
From a tech perspective, floating buttons or timed notifications can also do the trick. But ensure this is there as a part of your content too.
Hyperlinking your content
Hyperlinks are among the important metrics that Google uses to judge the usefulness of an article. Links to external sites helps Google understand the factual references in the article. Links to the site's own pages help with interlinking. Use at least 2 of each in your articles as a best practice.
Do a fact check – all through the way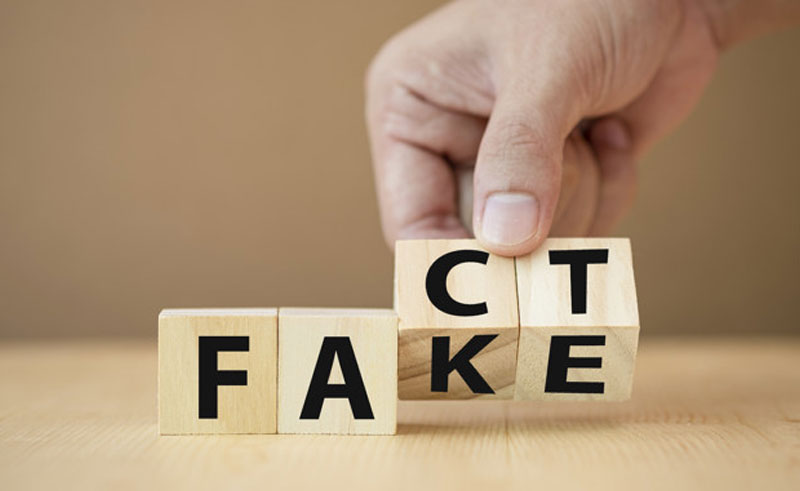 Some facts can be wishy-washy. If you are taking about Safari's in India, you would mention the last Tiger count available online. What if this source was a general blog and not the actual tiger census data. It will not only tarnish the trust in your article and website but also have you responding to users who are eager to point out mistakes.
Even if you don't publish all of them, it is very important to have a ready link reference to all your sources to ensure you can pull them out if required.
Sleepover it – self-edit after a day
After furiously typing for an hour and a half and writing 700 words, you will be too close to the article to catch errors. Grammarly and other edit tools will help but it is highly likely that you will get a better idea to say the same thing when you edit after a gap of a few hours. You will see that of all the tips for content writing for beginners, this one is going to be the one that you will continue practicing even after you are a pro.
It is a best practice to finish writing and then sleep over it and edit only the next day if you plan to self-edit. Even if you have an editor to do this, always self-edit once before you hit the Send button.
Different strokes: Email v/s website content v/s blogs
Content is written differently for different media depending on the attention span people are likely to have for that medium. I may spend 3 minutes reading a blog but I won't spend more than 20 seconds on a promotional emailer. Similarly, the average time a user may spend on a site is a minute or two. If you are writing for emails, the subject line becomes the 5 most important words for all the effort spent in designing and writing the email. For a blog, the visual content holds as much importance as the text content. A how-to video on the website can do what 1000 words can.
Write. Test. Analyze. Repeat
So what happened after you wrote the 2500 word blog? When did it begin to rank? Did it generate traffic? How about leads and conversions? What was the open and click rate for the email? Did the time spent on site increase after you revised the website content?
Knowing what metrics to measure is a key step in improving your content. Measuring it, analyzing trends and implementing learnings is the data-driven approach to content marketing that is a must for every content writer. Marketers often forget to share these statistics or simply find it cumbersome to track. Make sure you ask the metric questions from time to time so that your learning curve continues to get better.
Take the quiz
All set for fun times?
Try out this popular copy edit quiz by the New York Times. Interested in making a career as a content writer?
Think you have what it takes to write content that can improve ROI?
Check out the opportunities at Justwords.