Justwords Named India's Best Content Marketing Agency – Clutch Leaders Awards 2022
At Justwords, we are happy to say that we have been a part of India's digital transformation journey for the last 11 years. As one of the oldest and most trusted content marketing companies in India, we have helped thousands of businesses across the world achieve brand awareness, better ROI, and growth through growth content, SEO and innovative content marketing. What has not changed over the years is our commitment to create stellar content that brings results, build innovative marketing campaigns that leads to brand awareness, and use the latest SEO practices to get the best results for our clients.  
So, when we received the news that Clutch, a popular reviews and ratings platform in Washington D.C., had once again named us a Leader among the top Content Marketing agencies in India – recognising us for our Content Marketing and SEO services, it made us really happy.  
Though we have been winning this recognition for the last few years, the Clutch Award 2022 comes at a time when Justwords is experiencing rapid growth and evolution and hence we are super happy to be recognised as a Leader in the Advertising and Marketing space.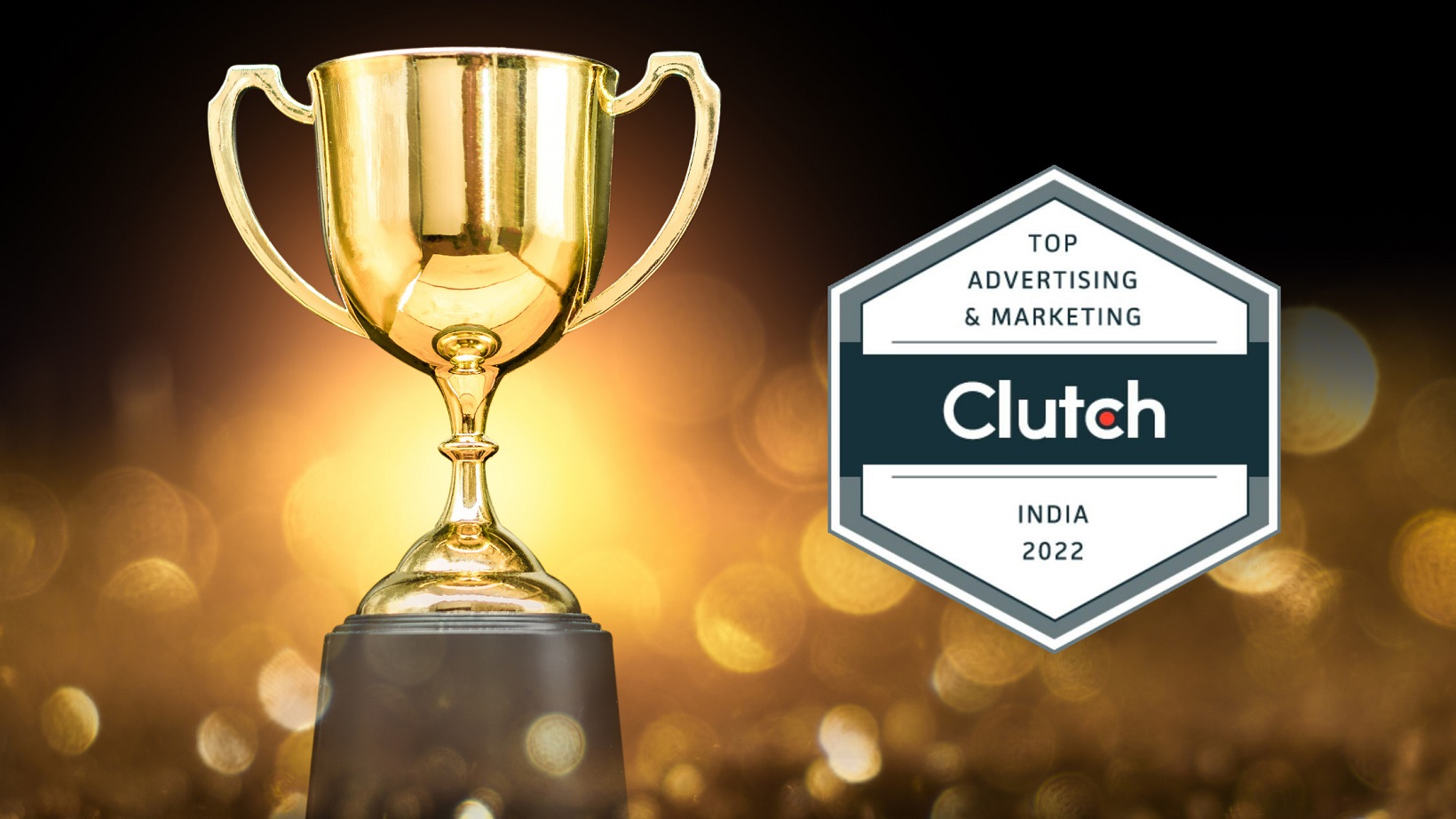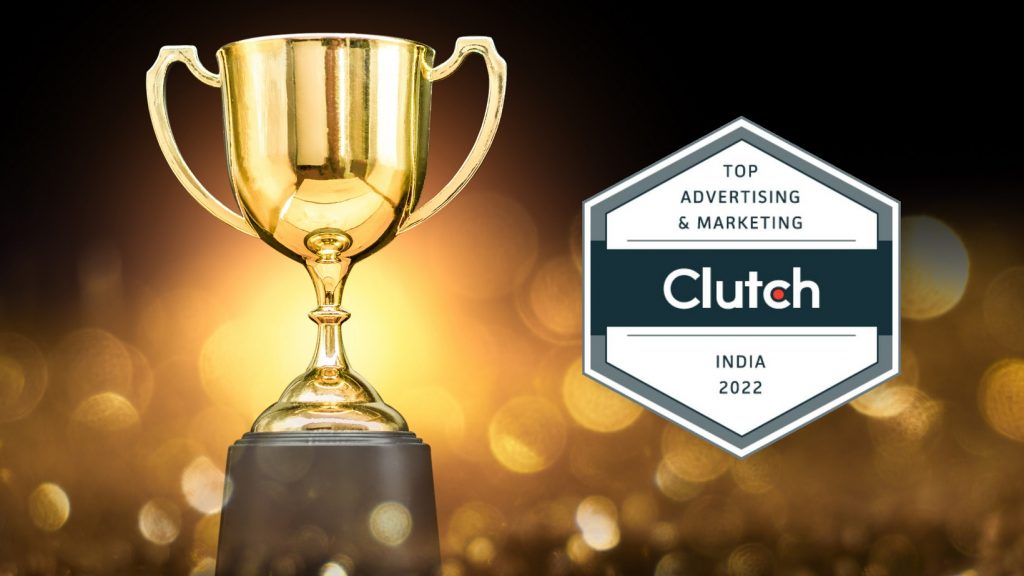 Most of all, we are extremely grateful to our clients who have trusted us for years to deliver results for them. 
A Little About Our Content Marketing Agency Justwords
A Google award-winning agency, Justwords is all about growth-focused content and transformative digital experiences. Backed by a powerful team of digital marketers, SEOs, content creators, designers, and content marketers, Justwords has completed 11 years of wowing both domestic and international clients (we are all set to complete 12 years in June of 2022). We have successfully catered to clients in FMCG, real estate, energy, finance, and eCommerce sectors. 
"As a content marketing agency, what probably sets us apart is our methodology of combining the best practices of content marketing and SEO and using that framework to deliver organic and sustainable growth for our clients. It's a transformation system that we have built over the last decade, and we continue to improve every year. In the last 11 years, what has always remained consistent is our commitment to go the extra mile for our clients, think bolder and better," says Payel Mukherjee, CEO, Justwords, who is chuffed to have won the Clutch award again.
You might be interested to read: Justwords Turns 11: Questions for Our CEO as We Celebrate Our 11th Anniversary
What are Clutch Awards and Why Does It Matter?
Clutch is a fast-growing and leading platform that rates and reviews various service providers in the fields of marketing, IT and business services. In fact, more than half a million sellers and buyers of services use this platform every month to gather reliable information and make informed decisions about business transactions. 
And Clutch reviews and ratings matter because they thoroughly research countless companies based on client reviews, brand reputation, social media presence and so on, before making a list of the best ones. Which means, their ratings are based on real client feedback and can be trusted completely. 
Featuring on the list of Top Marketing Agencies 2022 by Clutch with a solid rating of 4.6 out of 5 proves two things for Justwords – you can trust us with your content marketing and SEO campaigns and you can be rest assured that we will be doing a great job at that.
"There could not be any better motivation than your clients speaking good of your work. And that is why as a content marketing agency, the Clutch recognition matters. A big shout out to our very talented team for this award," adds Payel.  
Why is the Clutch Rating So Important? 
Clutch's ranking and ratings are considered extremely prestigious and genuine as they are largely based on in-depth reviews from clients, which means that we have been able to serve our wide array of clients successfully and satisfactorily. From small businesses and midmarket entities to large enterprises, we have catered to clients of all sizes since 2010. We have been able to reap real and significant results for companies in various industries, including FMCG, energy, finance, real estate, IT, architecture and design, and so on. And the fact that we have scored 4.6/5 as per Clutch's parameters goes to show that our clients are super happy with our work. 
Glowing Reviews from Our Clients 
It can be sometimes tough to take a decision or hire a content marketing agency based on the reviews featured on the website or the ones on Google, as they are often open-ended and passive. However, with Clutch ratings and reviews, there is no room for any confusion, doubt or hesitation. As a reputed platform that rates and reviews countless companies across the world, Clutch digs deep into client feedback to make sure they are putting a truly deserving agency on the list. Which is why, being recognised by Clutch is a truly big feather in our cap. 
Here are some glowing reviews from our clients that are featured on Clutch as well. We are absolutely overwhelmed and cannot thank them enough. 
What's Next for Justwords? 
Eleven and half years ago, when we embarked on our exciting journey, we were convinced that content played a crucial role in every business. We have experienced businesses transform their journeys with content-backed online marketing. We have seen the world accept content marketing as a workable system that drives growth, especially after the deadly waves of the pandemic. 
Today, we are grateful to be doing some amazing work with content, SEO and marketing. We have an extremely talented team of content writers, editors, SEOs, digital marketers, who churn out some really cool work. And that is what the future is – even better work backed with bolder and innovative ideas.
At the end, our work should continue to benefit businesses and make clients happy.