Valentine's Day Ideas: How to Capitalize on the Fastest Growing Retail Holiday
While Valentine's Day originated in the United States (which spent a whopping $19.6 billion last year), India is not far behind. According to a survey by Cashkaro, more than 75% of the respondents were going to buy gifts for their partners on Valentine's Day. In fact, they were likely to spend as much as Rs. 1500-3000 to buy gifts for their significant other. This amount went up to Rs. 2000 when it came to respondents between 16-24 years.
Better yet, Indian consumers focus more on online options when it comes to finding the right Valentine's Day gift. As many as 81% of respondents said that they shop online for Valentine's Day. Given this scenario, online stores and e-commerce companies need to bring their A-game to cash in on this holiday. Here are some important things to keep in mind.
Find the right customer segment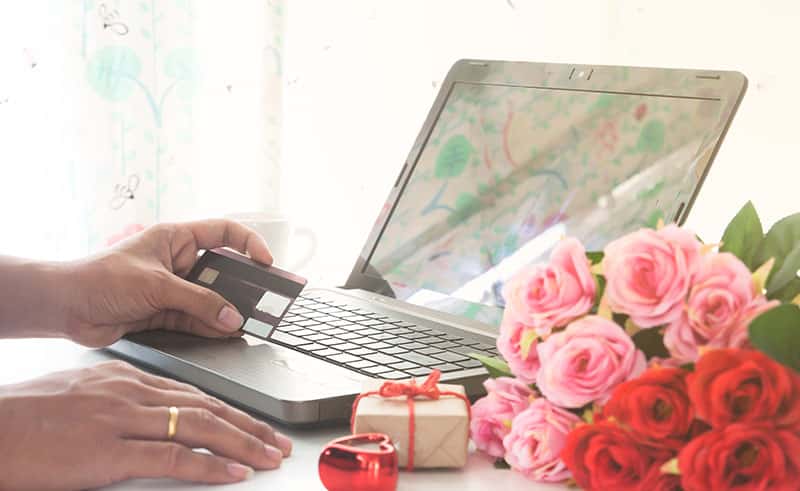 Valentine's Day is a holiday that is celebrated in different ways by different groups of people. It's important for you as an online business to understand which customers your product will appeal the most to.
For instance, according to the survey, married people prefer experiences like a romantic dinner to a gift. Also, nearly half of the respondents believe that men should be the ones paying for dates or gifts.
Another important aspect of Valentine's Day is people who are not in relationships. NRF research shows that many single people, especially those between 18-24 years, also celebrate Valentine's day to express self-love. There is also a huge section of single people who take the anti-Valentine's day route. So you can even target them if that is in sync with your online store messaging. Keep these factors in mind when you figure out how to position your brand on Valentine's Day.
Get the timing right
Valentine's Day is famous for being a holiday where most shopping is done at the last minute. In fact, 32% of the purchases are made during the holiday week itself. And only 16% of people buy gifts as early as the first two weeks of January.
Since the holiday is such a last minute affair, you need to time your online marketing accordingly. Of course, you should start with content marketing initiatives early on. However, marketing tools like Adwords, push notifications, and email campaigns should start just 15-20 days in advance and really build up during Valentine's week.
Make them an offer they can't refuse
As many as 78% of respondents in the Cashkaro survey said that they wait for online sales and discounts to buy Valentine's Day gifts. You need to make sure you make the right offers at the right time.
Work on building a sense of urgency and FOMO(Fear of Missing Out) through your offers. Flash sales and time-bound offers work great during this holiday. Focus on promoting offers like a " Valentine's Day password valid for just 24 hours" or "Last 20 red roses remaining" and so on. Emails, push notifications, and social media are great tools for promoting time-bound offers.
Get your online store ready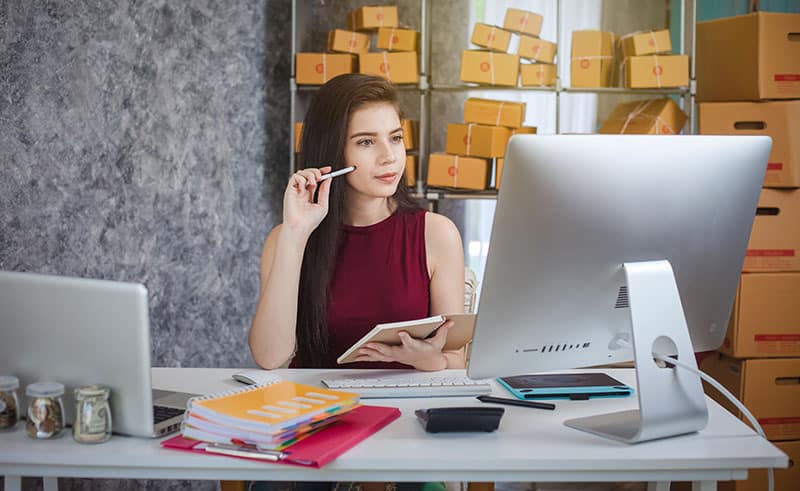 We all know how beautiful offline stores look before Valentine's day. Flowers, hearts, decorations and teddy bears giving these stores a festive feel. They immediately draw the customer in to find the perfect Valentine's day gift. That's exactly the vibe that online stores should attempt to recreate on Valentine's day.
You don't need to invest too much time and energy to make your e-commerce website Valentine's Day ready. A home page which emphasizes Valentine's day items with romantic product descriptions, a shopping cart with a themed icon, interstitial screens with attractive Valentine's day offers and decorating your website with hearts, flowers and cupids are just some of the ideas that work. The idea is to make sure your customers feel that your website is the perfect one for Valentine's Day shopping.
Get creative with your offerings
If you're an online store that specializes in chocolates, jewellery or flowers, Valentine's Day is probably the busiest day for you anyway. But don't despair if your products aren't traditionally associated with Valentine's day.
Believe it or not, people spend as much as $700 million on dog gifts during Valentine's Day! IKEA Australia also organized a hugely successful Valentine's Day campaign that offered free cots for children born 9 months from Valentine's Day. You can make any product relevant to Valentine's Day as long as you're ready to think out of the box about the messaging.
Another good option is to create bundled offerings. Chocolates and roses are still the most common gifts for Valentine's Day. Offering a free box of chocolates with a Valentine's Day gift purchase is a great idea. Another great offering on Valentine's Day is free gift wrapping. That will definitely reel the customers in.
Help customers make the right choice
One of the biggest problems couples face over Valentine's Day is not knowing what to gift their significant other. If your website is able to guide them in this decision, then you will have a significant competitive edge.
One way of doing this is by creating unique content around gifting ideas. Make sure you promote this gift guide- through social media, Pinterest boards, and email newsletters. Another innovative approach would be to have a basic chatbot on your website that actually guides your customers towards different gifts based on their partners' likes and dislikes. That can be a huge differentiator for your website this Valentine's Day.
Finally, Valentine's Day is one of the few holidays in the year that relies very strongly on a tradition of gifting. India is also catching up with the West when it comes to Valentine's Day spending. Better yet, a majority of young Indians who spend money on Valentine's Day make their purchases online. So if you don't stay on top of the holiday, your competitors will make the most of the consumer spending spree. Start preparing early and cash in on this Valentine's Day!