Whatsapp for Business – All you need to know and how to assess if its worth it
Most marketeers have already heard about Whatsapp for Business that launched sometime back. A few early birds have tried it out. Most others are trying to figure their way around this new and seemingly powerful means of customer communication. Let's get into the details of what this medium is, how to evaluate it for your business and what you'll need to get started.
What is Whatsapp for Business?
In simple terms, it is a way for businesses to have one on one communication with their customers. As a business, you can be a just chat away from your customer at all times. Even though businesses have always wanted to do this, there has never been an easy way to do it.
Our earlier means of communication like emailers SMSes and even notifications have long reached their saturation point, enough to be partially consumed but also easily ignored. Whatsapp, primarily because of its market penetration, established usage and a huge set of the captive audience becomes a gold mine for a savvy marketer.
Where is Whatsapp for business users?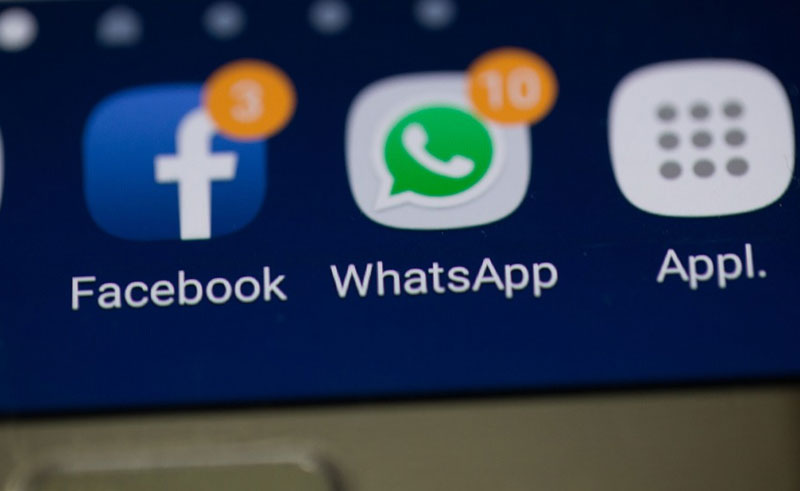 In case you booked a movie ticket, it is likely that your booking service provider sent an update about your ticket on Whatsapp. Same goes for a travel ticket booking or even if you are interacting with your bank and want to know your balance. Most people received their first communication on Whatsaap as a transactional message which you can't reply to. You must not have even realized giving consent during the booking/transaction process.
Now you have your ticket right in a chat window – unmissable and quick to access. This establishes a window of communication initiated by the brand – but with rules.
What are the rules I need to know before I use this medium?
Whatsapp currently is trying things out and they have authorized third-party vendors who can help you with the technical set up and the communication strategy. Their primary fear is that brands exploit the medium and soon make it spammy. Aren't we already tired of the Good Morning messages from various groups? Now what if brands start selling to you on Whatsapp – it can get irritating and mostly result in people blocking brands altogether.
Most service providers will share a per-message cost with you. The cost varies depending on the base number of messages you commit to per month.
The cost applies if you initiate the communication, but is free for a 24-hour window if your customer messages you first
Whatsapp is establishing itself as a convenient way for customer service. They are being cautious to not open the platform for promotional content which they believe can lead to it becoming spammy
All message templates need to adhere to stringent guidelines and will be executed only if approved by Whatsapp
If your customers being to block you and report your messages as spam, Whatsapp too will block your number
The most basic but most important rule – Whatsapp requires explicit customer consent before you send a message to them. The consent can be taken on other media like SMS, email, website form, etc. The consent can also be collected in an offline form but the record needs to be preserved electronically for easy access in case of conflict.
What are the types of communication possible via Whatsapp?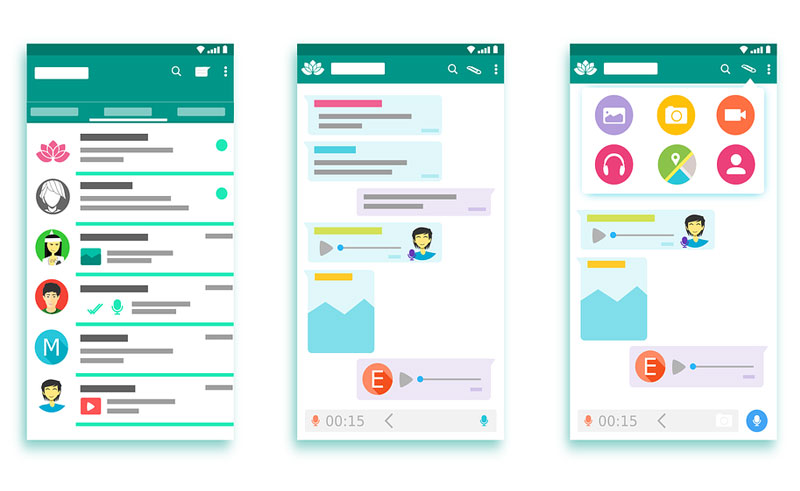 Whatsapp can primarily hold up the burden of your transactional communication. Ticket booking confirmations, links and relevant messages on Whatsapp allows easy access.
The second type of communication is initiated by the customer with a service request or query. Thus, it can be used for issue resolution.
What should marketers be varied while using Whatsapp for Business?
It seems like a good bet to jump on the Whatsapp bandwagon and announce to your customers. Here are a few important things to consider before you do this
The opt-in process starts from scratch. You'll have to write the right opt-in message so that your customers have set expectations from the medium. The more transactional the better initially as those come as utility messages than regular communication.7
Consider a base technical set up cost and the cost per initiated communication from your end.
Consider resource requirements to handle Whatsapp messages. This is similar to having people on standby for a live chat with your customers on your website. Except, many customers may think it is OK to reach out to you at an odd hour.
Invest in training people who will be actually answering customer queries. If the first people in the line of fire fall, the whole system can crumble very quickly. We can see screenshots from Whatsapp chats floating on Twitter on how an irate customer service reacted on chat.
Keep a thorough quality check on the responses delivered and be agile to intervene and change processes where required
In spite of your best efforts, some disgruntled customers are likely to block you because of an unrelated issue. Because the line here is unclear, Whatsapp is more likely to side with your customer than you.
How can you evaluate if Whatsapp for Business is right for you?
To evaluate Whatsapp for Business, you need to have a handy document that establishes the business case. Here's how you can do this:
Get clarity on all customer-facing functions in your organization. In most companies, you'll have a customer service team and a sales team in this line. Others may include finance (governing transactions). The sales may further split into offline and online sales depending on your business model.
Collect volume data on communication from each of these functions. Understand how many touchpoints exist for each function (emails, SMSes, notifications), who they reach out to, how much overlap exists and the frequency of communication. This will help you get to a rough ballpark on the number of messages that you are likely to initiate via Whatsapp and what the cost will be.
Shortlist which functions really need Whatsapp and which can do without it. For example, there are cases when a customer may reach out to you with a concern and while solving it, you may be able to upsell additional products and services. In another case, a customer may fill a lead form online or conduct an online transaction. You can then continue communicating with them to maintain sustained interest.
Any transactional communication can also be gamified by letting customers know that if they pay up quickly, they could get better discounts
Now the most important bit – communicating via Whatsapp is much more heavily priced than the closest SMS medium. Keeping this in mind, draw a baseline of how much cost it will come to. Also, establish which functions will generate revenue from the process. Sales and finance, if used well, can generate revenue from Whatsapp. So weigh in the revenue v/s earnings to see if you want to invest in Whatsapp now. Customer service can't be measured directly. Ways to check this include the decrease of negative ORM messages on social channels, faster resolution TATs and increase in product usage.
Check for quotes from different vendors like Haptik and Gupshup to see who gives you a great rate for set up and content.
Set KPIs from your Whatsapp communication – reach, engagement ratio, clicks, and most importantly revenue.
What's the flip side of using Whatsapp and do we have a workaround?
The flip side of using Whatsapp is
Irate customers blocking you
Increased cost for customer service
The biggest of them all – following and staying within the realm of rules established by Whatsapp, who currently are still testing waters.
The workaround
Most businesses have an app and most customers already use it. This means you don't have the problem of onboarding them on a new medium. A chat function within your app will work the same as Whatsapp chat, except that you have much more flexibility to send transactional as well as promotional messages. You also have a one-time build cost for the chat functionality (which is also provided as a plug-and-play by many tech providers), but you have no incremental per message cost and don't have to depend on an external service provider increasing costs in the future.
Conclusion
Before you take up Whatsapp for Business, consider a thorough evaluation if you really need hundreds of customers reaching out to you one-on-one over a medium like Whatsapp and how much incremental value it can bring to the table over time.
Watch: We are a Content-First Agency