7 Customer Engagement Strategies That Really Work
Digital marketing has one significant advantage over traditional marketing. And that is its ability to create a two-way dialogue between customers and the brand. Unlike traditional marketing where brands shove a bunch of information down customers' throats, digital marketing allows you to build a relationship with your customers; thereby creating a loyal following.
Unfortunately, most marketers don't leverage this unique ability of digital marketing. They continue to use the same one-way technique that traditional marketing is known for even in their digital efforts. As a result, customers end up feeling disconnected from the brand. Forget customer retention and loyalty, even acquiring new customers becomes a challenge.
If you're serious about building a Digital marketing strategy that engages customers in the long run, here are some invaluable tips:
Tip 1: Measure, measure, and then measure some more
You can't grow something if you're not tracking it obsessively and that stands true for customer engagement as well. With analytics tools like Kissmetrics, Mixpanel, and Amplitude, you can easily figure out how customers are engaging with the product. You can find out which buyer personas are engaging more, where users are dropping off, where cohorts are churning, and so on. This gives you major insights into how customers are engaging with your product today, which will become the foundation for the next steps. Also, try to combine qualitative analysis with quantitative metrics for maximum effectiveness.
Tip 2: Deliver exemplary customer experience
No amount of customer engagement techniques will work unless you focus on delivering a superlative customer experience. Nothing puts a customer off more than a bad experience. So unless you have a monopoly, chances are that a bad experience equals a lost customer. In fact, 42% of brands say that they invest in customer experience in order to build customer retention.
As a brand, start by setting up strong metrics around the customer experience that are relevant to your brand — whether that's time for query resolution, days to delivery, or time for first response. Then track those metrics relentlessly and even link staff bonuses to these metrics if need be.
Tip 3: Involve your brand advocates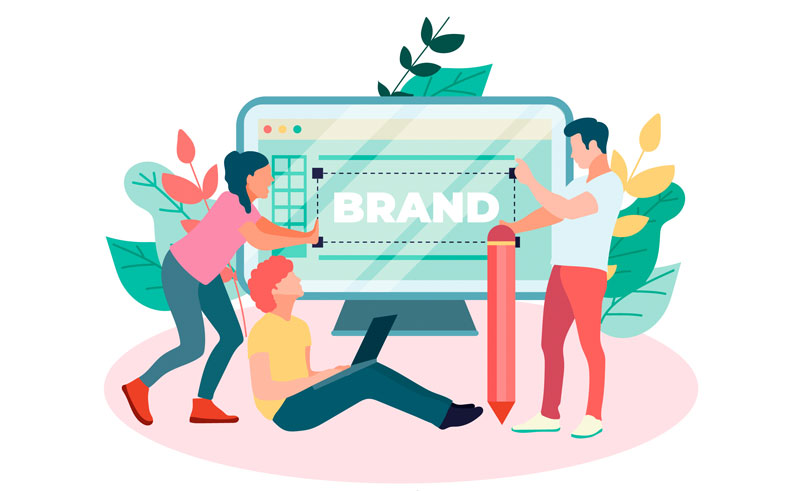 Chances are that you have a small group of customers who absolutely love your brand. These are the people who will give you a consistent 10 on your NPS (Net Promoter Score), organically tell people about how great your product is, and want to give you feedback.
Leveraging your brand advocates effectively is a great engagement strategy. You can start off with simple things, like giving them a sneak preview of your new products/updates and asking them to spread the information via Twitter, Facebook, Instagram, etc. You can also rope them in to conduct user tests before launching a new product or an upgrade. This will not only keep your loyal customers engaged with the brand but will also help you build credibility among a wider audience.
Tip 4: Build a brand people relate to
In today's day and age, you have to work on humanizing your brand. People are much likelier to buy your products if they relate to your message as a brand. And this doesn't just go for exciting, hip brands like Kylie Cosmetics or Red Bull. It also applies to everyday brands that are usually perceived as "boring"— whether that's a B2B SaaS product or a supply chain management company.
If you belong in the latter category, it's a good idea to find someone in the company who feels passionately about your product to become the "face" of your brand. It could be a CXO, but it could also be someone from middle management who just loves what the company represents. Position this person as a thought leader, publishing whitepapers, case studies, conducting webinars, and so on. It will immediately make your brand more relatable to your target audience.
Tip 5: Build a community
The best part about social media marketing is that it gives customers a platform to directly engage with your brand. Use this opportunity to create a community of loyal users, many of whom are likely to have shared interests. While Facebooks groups are a great way to build a strong community, Slack is another upcoming option. Many companies these days use an exclusive Slack channel to build a loyal community of brand advocates.
Tip 6: Personalize communication
Personalization is the best way to engage customers throughout the customer journey. On average,  36% of customers say they want to purchase personalized products and service and 48% say that they're willing to wait longer for a personalized product or service. From powerful recommendation engines to a customized email, personalization can take many forms. Using marketing automation platforms like MoEngage and WebEngage can also help you deliver a more personalized experience, through customized push notifications, texts, and emails.
Tip 7: Listen to your customers
Listening to your customers may sound like an obvious cliche, but the latest digital marketing tools enable you to listen to your customers in new and interesting ways. Every few minutes on the internet, whether you're aware of it or not, customers are expressing their opinion about your brand. By using social listening tools like Buzzsumo, SproutSocial, or SocialMention,, you can tune into what your customers are saying about you. The negative feedback will help you focus on where you need to improve while you can leverage the positive feedback and incorporate into a holistic marketing strategy.
With customer acquisition costs becoming sky-high, retaining and engaging customers is rapidly becoming the biggest factor in brand success. Make user engagement and retention the focus of your business and design metrics and policies accordingly. And do let us know in the comments if these tips help you get there.
Watch: We are a Content-First Agency