It's Time To Reboot your content marketing strategy? Here's Why And How
"Change is the only constant". While this is true for most things today, it rings especially true when it comes to content marketing. In today's day of information overload, the last thing people will pay attention to is something that feels outdated.
There are 2 million blog posts written every day. Let's not even get into the videos, infographics, images, and so on. With so much content out there, even if your content marketing strategy worked wonders initially, chances are it's no longer fresh and unique. And that's why even the best content marketing strategy needs a reboot from time to time. So here are 5 actionable ways to rethink your content marketing.
Redefine your brand story
Your brand story is the narrative that gives voice to what you stand for as a brand. It articulates your mission, vision, values; but in the form of a compelling story. When is the last time you defined your brand story? Chances are your company was so young when you prepared your initial content marketing strategy that you couldn't even define what your brand stood for. Or that your brand evolved so significantly in the past few years that your brand story is now quite different from what it once was.
Redefining your brand story is the first step towards revamping your content strategy. It's only when you're able to articulate what your brand stands for today and its vision for the future that you will be able to reset your content marketing strategy. Start by articulating your brand story in the "About Us" page of your website. And then make sure your brand story reflects across your content; in the tone, the ideas, and the style.
Choose the most relevant content formats
The fact of the matter is that content is changing every day. While it's true that blog posts and articles still form the bedrock of an effective content marketing strategy, they are no longer enough on their own. Other, newer forms of content are on the rise.
Did you know, for instance, that videos will constitute more than 82% of all consumer internet traffic by 2022? Or that content with relevant images get 94% more views than content without images? Or that infographics can help increase web views by 12%?
If you want to reboot your content marketing strategy, it's a good idea to examine your content mix. What forms of content you're currently using vis-a-vis what's out there. And what your competitors are using.
Podcasts, thought leadership posts, videos, infographics, and even memes are all great forms of content worth exploring. Conduct extensive A/B testing to figure out what works for you.
Find new channels that work for you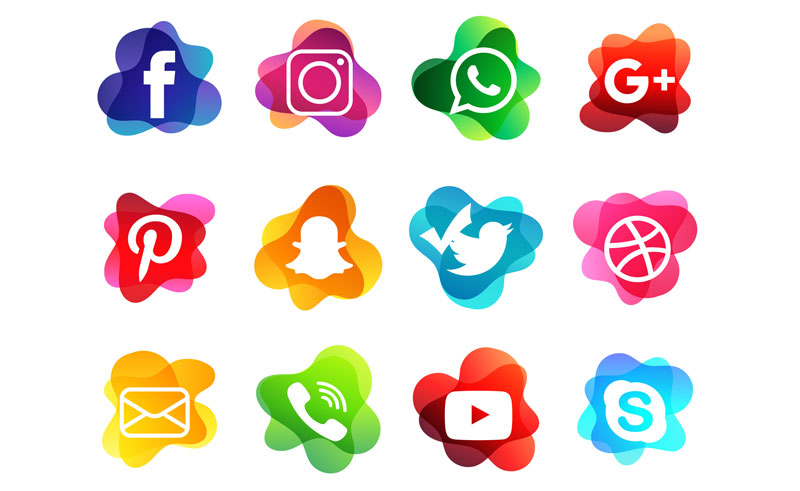 It isn't just how content is created that's changing. It's also how the content is shared and marketed. Many marketing channels that were once taboo or too niche have now become mainstream. And channels that had great reach once upon a time no longer do the trick.
For instance, even normally straight-laced financial services companies are using Instagram to market themselves. Hero Fincorp and Tata Capital are both great examples. Similarly, platforms like Pinterest, Youtube, and Snapchat are rapidly becoming mainstream marketing channels.
At the same time, traditional channels like email, website, and search continue to score high on effectiveness. However, as competition increases, the rules for these traditional channels keep changing too. For instance, email marketing now means taking informed consent of users and only sending them highly relevant information. It's important to keep yourself updated with the what's working in different channels and revise your strategy accordingly.
Leverage the latest content tools
Do you remember what it was like when you executed your first content marketing strategy? From hitting on the right content ideas to finding the latest tools that improved your efficiency, it was all new and exciting. It may have happened that in the past few years you've become comfortable with how you've been doing things. And as a result, you just haven't made room for all the new and exciting tools that have made their mark in the world of content. Here are some of the best tools that can help you maximize your potential at different stages of the journey.
Writing Tools- Everyone knows that poor grammar is one of the biggest no-nos when it comes to quality content. Grammarly, Simplegrad, and Viawriting are all great examples of tools you can use to check for grammatical errors.
Editing Tools- You can take your content quality one notch higher with specialized editing service. Academized, and UKWritings are great examples.
Online Communities- There are some fantastic online communities out there that help you on your content marketing journey. Try My Writing Way or Let's Go and Learn
CMS(Content Management System)- There are so many great CMSs out there now. From classic WordPress to e-commerce specific systems like Magento and Prestashop, choose the one that really suits your content marketing needs.
Find the latest analytics tools to measure success accurately
It's hard to know the right metrics to track sometimes. The ones that can really measure the efficacy of your content marketing efforts. You may have started by tracking some metrics, to begin with, and then lost your way somewhere. If so, now is a good time to reassess. Figure out what metrics are important to your business and then track them obsessively. Unique website visitors, return visitors, time spent on the site, visitors from social media are all good examples.
You can also use advanced analytics tools to take a detailed look at how your content is performing and align your content strategy accordingly. Buffer, Kissmetrics, and Hootsuite are some great tools.
Conclusion
Sometimes, a reboot is just what your content strategy needs to get back on track. Start with the bigger questions- like your brand story and then zero in on the execution. From the content formats and marketing channels to the latest tools. It's very likely that your reboot will kick your content marketing into gear and you will start seeing drastic results sooner than you expected.
To know more about content marketing concepts and how you can execute it for your brand, shoot a mail to query@justwords.in